Finance sessions Madrid – EU Business & Nature Summit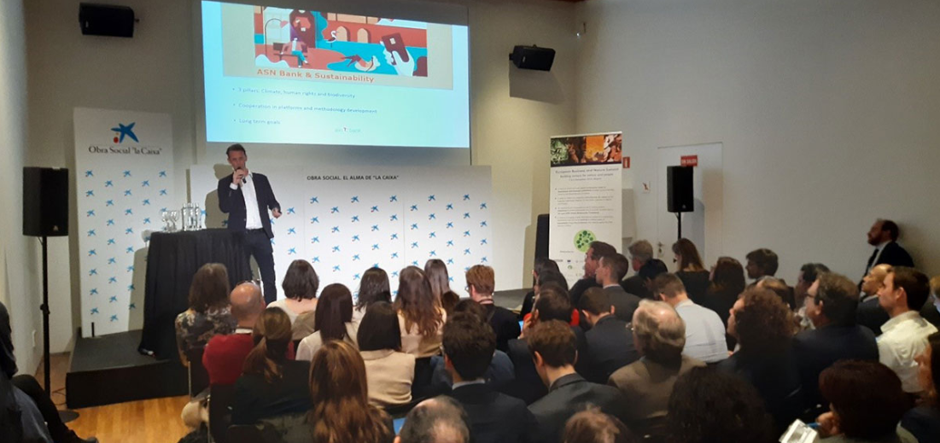 Banks and investors are increasingly playing a role in halting the loss of biodiversity and 'bending the curve' towards the recovery of ecosystems. At the EU Business & Nature Summit (EBNS) in Madrid, NextGreen facilitated two finance sessions, including contributions from ASN Bank, CDC Biodiversité, Triodos Bank Spain, OECD, IUCN, UNEP-WCMC, Global Reporting Initiative, ACCA, Trucost-S&P and CREM.
Based on informed investment decisions, financial institutions can make a significant contribution to restoring nature. Setting goals and reporting publicly about profit and loss in biodiversity are important first steps in this regard. This enables them to make targeted financing and investment decisions.
European frontrunners are developing methods to measure the impact of those decisions. There is growing interest in developing clear, science-based goals, such as focusing on species, ecosystems and genetic diversity.
At the EU Business & Nature Summit, the frontrunners decided to work together on a joint commitment to a leading European financial sector in 2020. On March 24, they will meet business leaders and scientists to discuss 'science-based biodiversity targets'. This initiative will cover the period of 2020 – 2022. Other financial institutions are also very welcome to participate.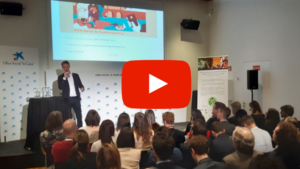 NextGreen facilitates session "Goals and measuring positive biodiversity effects from a financial perspective"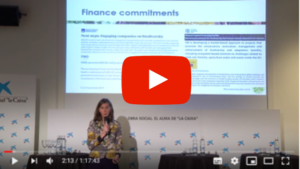 NextGreen facilitates session "Towards Finance 4 Nature and enabling Accounting, Reporting & Disclosure Systems"
• View info about these sessions here (including videos, presentations and outcomes):
• Read more about the role of NextGreen in this EU project.
https://nextgreen.nl/wp-content/uploads/2017/05/nextgreen-logo-02.png
0
0
Vera
https://nextgreen.nl/wp-content/uploads/2017/05/nextgreen-logo-02.png
Vera
2019-11-11 17:00:53
2020-03-27 11:07:34
Finance sessions Madrid – EU Business & Nature Summit