Biodiversity brochure for Wienerberger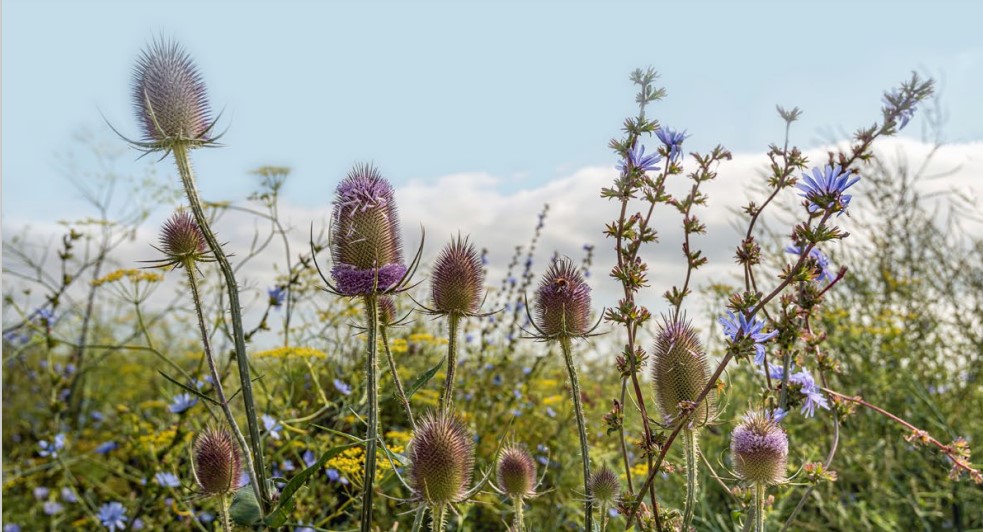 Wienerberger – producer of bricks, roof tiles, and pipe systems – has committed to drawing up a biodiversity action plan for all its 200 production locations by the end of 2023. The company asked NextGreen to help it communicate this commitment externally.
As an international producer of a range of clay-based products, Wienerberger has decades of experience of restoring nature in its former clay quarries. The creation of nature reserves along the floodplains of major rivers in the Netherlands is an example of this. The company is now focusing on the next step towards becoming biodiversity-neutral by 2030: making space for nature at its urban production locations. Wienerberger's Sustainability Strategy 2020-2023 states that the company will draw up a biodiversity action plan for all its 200 production sites by the end of 2023.
In October, Wienerberger published an internal guide on how to develop these biodiversity action plans. The guide includes a step-by-step approach and design principles, as well as a catalogue of 31 greening measures.
NextGreen has been asked to convert this internal document into a public guide that Wienerberger can use to communicate its commitment more widely. Based on our experience in community building and creating insightful publications in the field of biodiversity and climate adaptation for governments, financial institutions, and knowledge organizations, we advised Wienerberger on how to structure the document and create an infographic to visualize information. In addition, we added a new introduction that reflects the target groups that Wienerberger wants to reach, ranging from neighbours to governments and investors. We are very satisfied with the result!
Read more in Wienerberger's press release
Download the public guide
https://nextgreen.nl/wp-content/uploads/2022/02/Wienerberger.jpg
532
983
Iris Hertog
https://nextgreen.nl/wp-content/uploads/2017/05/nextgreen-logo-02.png
Iris Hertog
2022-02-16 16:04:00
2022-02-23 16:24:42
Biodiversity brochure for Wienerberger