Lunch-talk finance and climate adaptation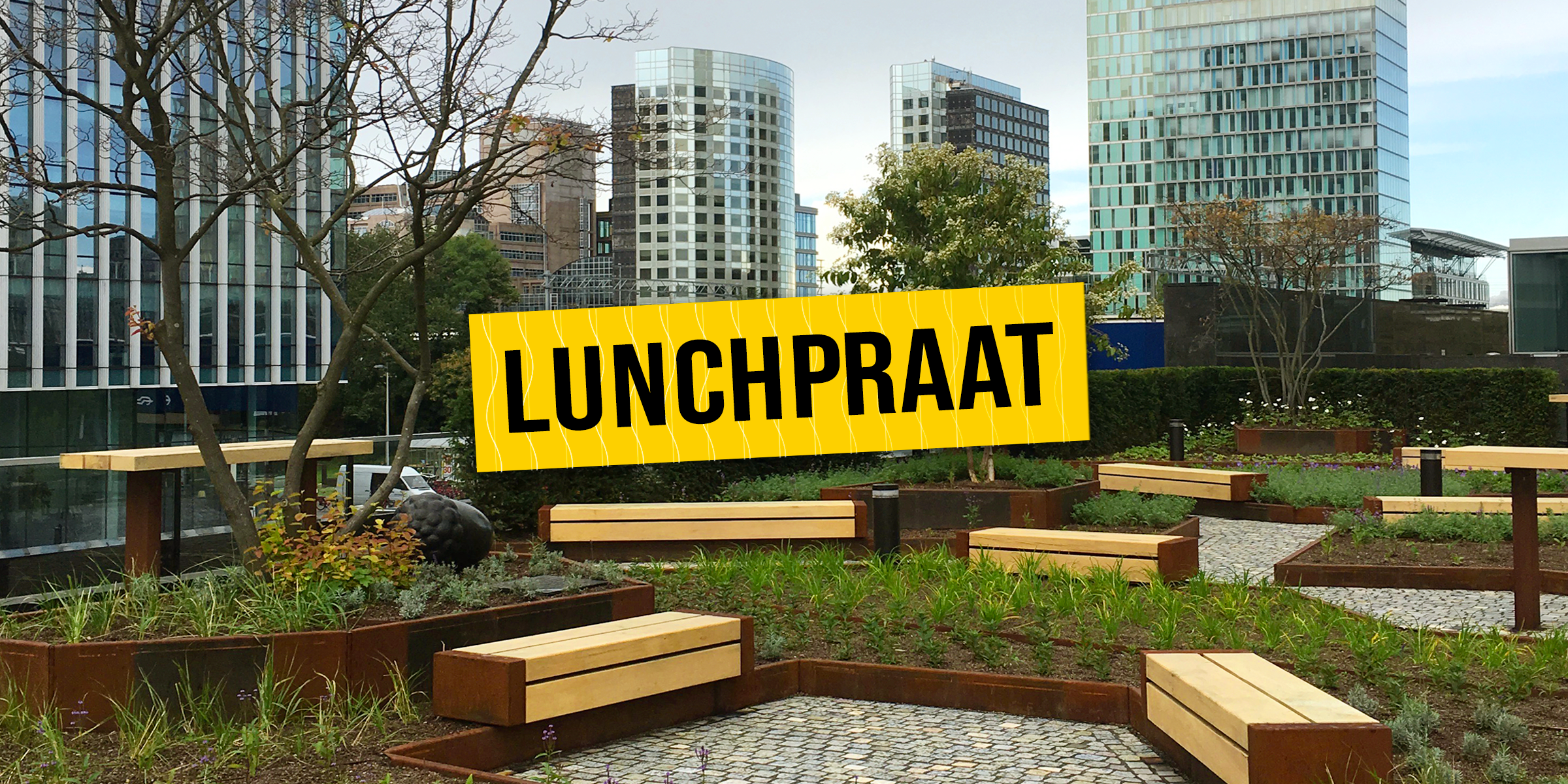 The first online 'lunch-talk' on climate adaptation, which brought together financial institutions and governments, took place on 13 September. We discussed the practice behind the visual story: 'Making the Netherlands more climate robust – what role do financial institutions play?'
During the talk, Gijs Kloek (Achmea) and Timo Brinkman (Dutch Association of Insurers) discussed the insurability of climate risks. Some climate risks are growing, but can still be insured – such as storm damage. Other risks are almost uninsurable for private individuals or small companies – such as soil subsidence and flooding from the sea or major rivers. The Dutch Association of Insurers argues that knowledge about climate risks and possible adaptation measures should be included in the follow-up training of financial advisors, and that coverage of climate risks should be added as a standard category in insurance fact sheets. Furthermore, the speakers shared tools for prevention and awareness.
During the second part of the talk, Jan-Willem Vogels (Rabobank) and Bernardo Korenberg (Bouwinvest) spoke about how to finance climate adaptation. They noted that making real estate more green, sustainable and climate-robust is a financially sensible thing to do, as it improves the risk-return profile. Commercial real estate in particular offers plenty of opportunities for greening buildings and exterior spaces. In order to speed up progress, collaboration with public authorities and innovative forms of funding are needed.
All speakers argued for collaboration, and that the first steps might be:
Sharing and co-creating knowledge and insights, e.g. what are the right adaptation measures, what are the costs of doing nothing, etc.
We need one coordination point to facilitate the alignment between financial institutions and local and regional authorities.
One practical first step is to overlay maps from financial institutions (clients, real estate, etc) and municipalities to see where the priority areas for climate adaptation overlap.
Read the minutes of the lunch-talk (in Dutch)
View the visual story 'Making the Netherlands more climate robust – what role do financial institutions play?' (in Dutch)
Read more on the project page Analysis of Climate Adaptation in the Finance Sector.
https://nextgreen.nl/wp-content/uploads/2021/10/Lunchpraat_01_HR-e1634814761814.png
1256
2400
Iris Hertog
https://nextgreen.nl/wp-content/uploads/2017/05/nextgreen-logo-02.png
Iris Hertog
2021-09-27 13:15:54
2021-10-21 13:16:12
Lunch-talk finance and climate adaptation