'Celebrate Diversity', a basic principle for robustness and resilience in nature, has inspired me ever since I got acquainted with the third design principle of Cradle2Cradle during the guidance of the Learning Community C2C in 2010. My current work in the field of biodiversity teaches me about the importance of the diversity of genes and species, and how to reinforce this by connecting areas in order for populations to become more robust due to a bigger gene pool. This ecological principle invites us to celebrate the diversity of perspectives and ideas. Together they make a sustainable transition stronger, as was also confirmed by a recent Workshop Transition perspectives (in Dutch).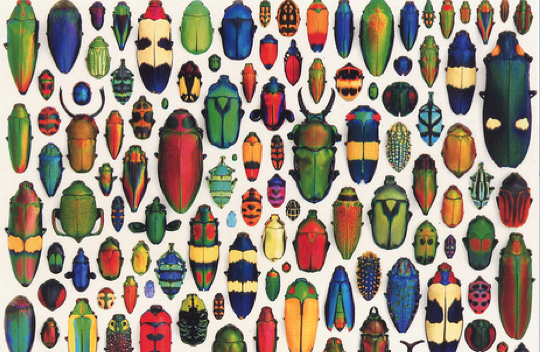 Celebrate the diversity of perspectives and vigour of multiple authorities, companies, knowledge institutions, NGOs and citizens' initiatives. Organizations and departments need each other in order to take resilient steps towards a truly sustainable economy.
The transition science too is familiar with a diversity of perspectives. Once, when I organized a workshop together with and for my former fellow students Innovation Management we gained more in-depth knowledge on how every transition has its own process. There is no standard, at most inspiration from the diversity of sources. During the workshop we discussed nine different perspectives on sustainable transitions. Like the curve of Rotmans, the participation processes within Large Scale Interventions, the Theory U by Scharmer and the Multi Level Design Model by Joore.
The questions that help us to make choices when we design and guide a process step by step: What ambition do you aspire? Which partners do you need? Which problem solving pathways do you anticipate and which transformational key-principles do you want to develop together?
Celebrate diversity and in doing so make sustainable transitions – together with us – more robust.
https://nextgreen.nl/wp-content/uploads/2017/05/nextgreen-logo-02.png
0
0
Anne-Marie Bor
https://nextgreen.nl/wp-content/uploads/2017/05/nextgreen-logo-02.png
Anne-Marie Bor
2019-04-24 13:53:50
2020-03-27 11:09:57
Celebrate Diversity